Fontana Bankruptcy Attorney

When financial issues arise, they can affect not only you but your family. If your business is struggling, employees do as well. Why risk your health or the future of your business when there are solutions. Fontana residents and business owners can seek the advice of a Fontana bankruptcy attorney at 909-368-0518 to discuss their options.
People go into debt for many reasons but medical emergencies are the most common. Others are from lost employment, a bad divorce or new economic realities that adversely affect your Fontana business.

Filing with the help of a Fontana bankruptcy attorney stops creditor phone calls, letters and all other collection activities. If property or funds were seized, you could have it returned. A Chapter 7 can wipe out unsecured debt. Chapter 13 can save a home from foreclosure, a car to repossession and a business from going under. Chapter 11 can give a struggling business time to recover and devise a new path to profitability. In all these cases, most debtors are able to retain their personal assets.
A Fontana bankruptcy attorney can handle a Chapter 7, 13 or 11:
Chapter 7 Bankruptcy
Credit card debt can easily balloon with their high interest rates. Insurance usually will not cover all medical expenses and you may have past taxes due.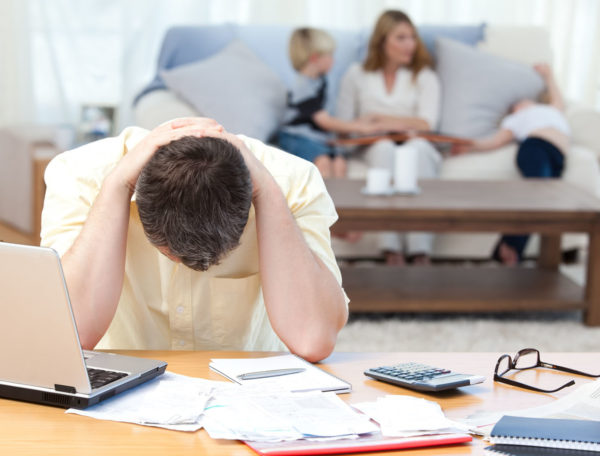 A Chapter 7 bankruptcy lawyer in Fontana can counsel you on how unsecured debt can vanish while you retain most or all of your personal assets when filing under Chapter 7.
Fontana debtors have to pass a means test based on their income and household size. If too high, a Chapter 7 bankruptcy lawyer can look at their disposable income for eligibility. Most debtors pass at least one test. Prior to filing, take a short debt education class before your Chapter 7 bankruptcy lawyer helps you prepare your petition listing debts, assets, household expenses and various transactions.
Some assets that are non-exempt may be converted in another form. There are, however, non-dischargeable debts like student loans and child support arrearages.
In most cases, you never go to court except for attending a brief meeting with the trustee who oversees your case. Your Chapter 7 bankruptcy lawyer will handle any issues that may arise. Before discharge, you will take a financial management class. For a more in-depth discussion, call a Fontana bankruptcy lawyer.
Chapter 13 Bankruptcy
A Chapter 13 can rescue homeowners with mortgage or car loan arrearages. For debtors who do not qualify for Chapter 7 or who have businesses they want to keep open, Chapter 13 can be a solution. A Chapter 13 bankruptcy attorney can also explain how your student loans or support payments to a spouse can be paid over time as well without having to default or face a penalty.
Your Chapter 13 bankruptcy attorney files a repayment plan for 3 or 5 years based on your disposable income. You make a single payment to the trustee who distributes the funds in order of priority such as for employee back wages, support payments and secured debts.
If you make the payments, none of the creditors can sue or harass you during the plan period. When it is concluded, any unpaid unsecured debt such as a junior mortgage will be discharged. If an unforeseen event disrupts your ability to make payments, your Chapter 13 bankruptcy attorney can seek to revise it. Talk to a Chapter 13 bankruptcy attorney about the benefits of Chapter 13.
Chapter 11 Bankruptcy
Corporations and other business entities, as well as individuals with large debts who are ineligible for other bankruptcy relief, can seek Chapter 11 protection. This is a complicated process that a Fontana bankruptcy lawyer needs to discuss and handle for you.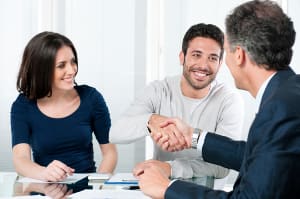 A business can file voluntarily or be forced into it by frustrated creditors. In any case, it gives a struggling business an opportunity to reorganize. A Chapter 11 bankruptcy attorney files a reorganization plan that is submitted to classes of creditors formed into committees for approval. These committees can submit their own plans. Once in place, the business can restructure, downsize, sell off assets and pursue a new business plan or strategy with the approval of the bankruptcy court.
If your Fontana business is small, a Chapter 11 bankruptcy attorney can take your case on a fast-track that is less costly, less cumbersome and can speed the process. Talk to a Fontana bankruptcy lawyer about how a Chapter 11 works.
Bankruptcy comes in different forms but they are all designed to help consumers and businesses find their way back to success. Call a Fontana bankruptcy lawyer today at 909-341-2588.